Who is he?
Adam Sandler is an American actor, comedian, and musician. He was born on September 9, 1966 in New York City. He is most well-known for his comedic movies and stand-up comedy.
The beginning of his career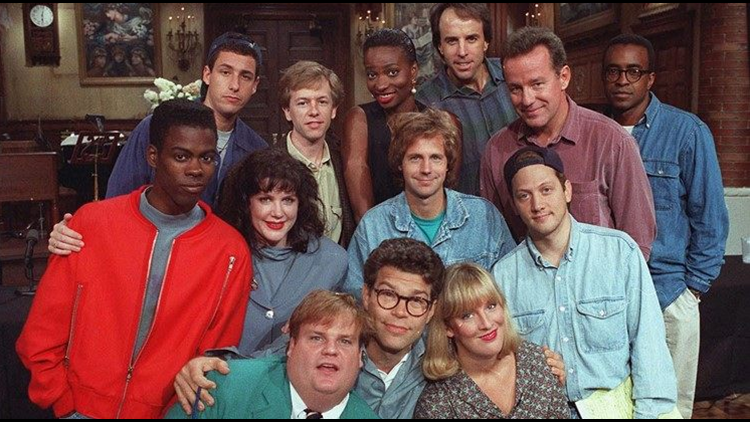 Though he was born in New York he was raised in Manchester, New Hampshire. At the age of 17 he decided to take a chance in comedy and started performing at a Boston comedy club. Then he began attending New York university, and graduated four years later. He then got a job for a MTV game show called Remote Control, and after that is when he began getting many roles and job opportunities. In 1989 he starred in his first film called Going Overboard. Soon later, became a cast member for Saturday night live which lasted from 1990 to 1995. 20 years later, Sandler returned to host SNL in May 2019.
Movies
Some of Adam's most popular movies include Billy Madison, Happy Gilmore, The Water Boy, The Wedding Singer, Big Daddy, 50 First Dates, The Longest Yard, Click, Grown-Ups, Grown-Ups 2, Just go with it, and Hotel Transylvania. These are just some of the few award-winning movies he starred, directed, and/or voiced.
Albums
Besides his acting skills, he also has albums and singles. His first album was a Grammy nominated called "They Are All Gonna Laugh at You". Then his following albums were, What the Hell Happened to Me, What's Your Name, Stan and Judy's kid, and Shh Don't Tell.  In 2018 he returned to stand-up comedy in a Netflix special, "100% fresh", and talked about his life as a middle-aged father.
Marriage & Family
Adam Sandler married fellow actress Jackie Titone in summer of 2003. They have two daughters: Sadie and Sunny.
Net Worth
Adam Sandler is one of the richest Hollywood actors with a net worth of $420 million in 2021.